Mattress Pad Vs. Mattress Topper: Which Option Do You Need?
Mattress Pad Vs. Mattress Topper: Which Option Do You Need?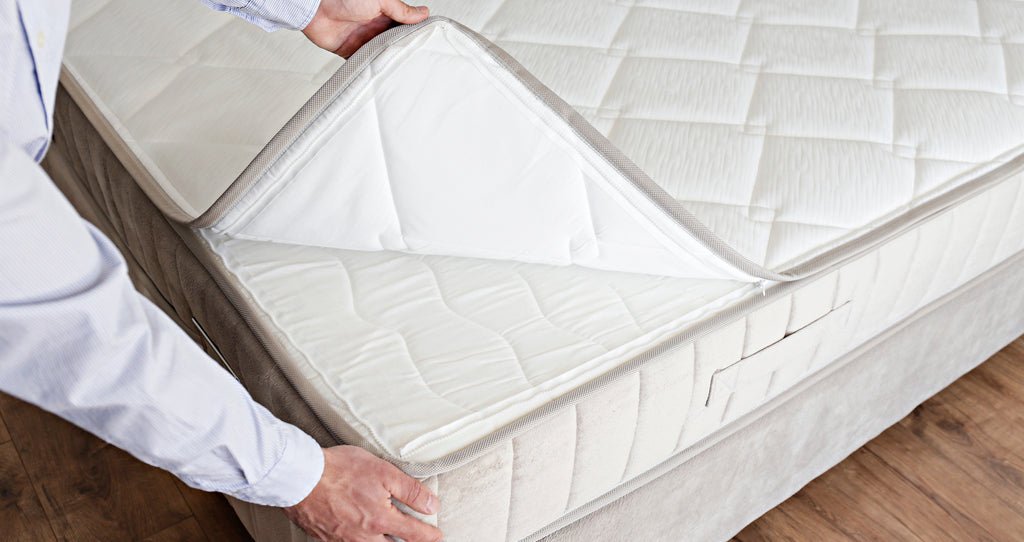 Protecting and softening mattresses are the two main functions of mattress pads and toppers. Pads for your mattress are a great way to make your bed more comfortable. Mattress toppers are an upgrade over mattress pads that can completely transform your sleep experience.
Pads and toppers can help prevent wear and tear on your mattress and extend its useful life. A mattress pad is a great way to improve the feel of your mattress and keep it looking like new by keeping it protected from spills and other mishaps. Mattress toppers are the best option for individuals who want to either reduce the softness of an already-soft mattress or improve its hardness.
Adding a mattress pad or topper is a great way to improve the comfort of your present mattress. Here is what you need to know about a mattress pad vs. a mattress topper.
What Is a Mattress Pad?
Cotton, wool, feather, synthetic fibers, latex, and memory foam are all common materials for mattress pads. A quilted fabric encases this padded layer for added comfort. Protecting your mattress from wear and tear as well as accidental spills and stains, mattress pads also provide a more comfortable and relaxed night's sleep.
Mattress pads are more practical than toppers because they are thinner and can often be washed in the washing machine. They stay in place because they are fastened to a fitted sheet, which has zippers or straps in the corners to be tucked underneath the mattress.
Pros of a Mattress Pad
Mattress pads can help protect your mattress from regular wear and tear as well as damage like stains and spills. They are easily machine washable and are lightweight so drying and storing them is a breeze. If your bed has clearly sunk over the years with regular use, a mattress pad will give you that extra cushioning you need.
What Is a Mattress Topper?
Toppers, which are thicker than pads, can be used to customize the feel of your mattress. If you put a thick topper over an old mattress, it can become firmer and offer more support. Mattress toppers can be used to change the feel of your bed from soft to firm too, whereas mattress pads are only useful for adding that extra softness.
Pros of a Mattress Topper
A mattress topper is much thicker and is enough to change the feeling you experience when you lie down on your bed. Some types of mattress toppers can provide relief for your body aches or back pain if your current bed is not as supportive as before. A mattress topper is also designed in such a way that your current mattress can be prolonged in terms of its lifespan. Hence, you do not need to invest in yet another bed that can get really expensive. A mattress topper is also ideal if you wish to get the most out of your current bed before investing in a new one.