Mattress Topper Benefits: 6 Reasons You'll Love It
Mattress Topper Benefits: 6 Reasons You'll Love It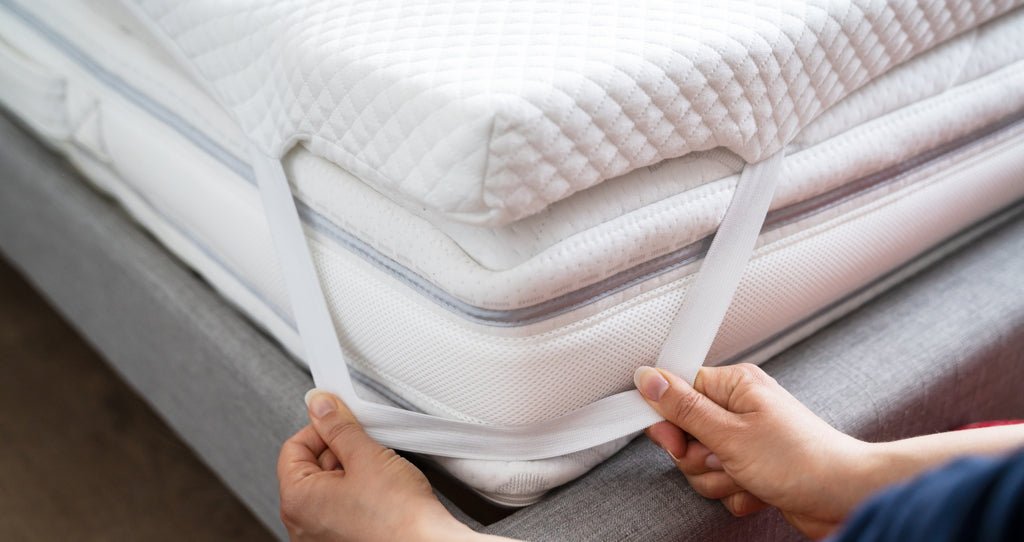 Mattress toppers are soft, detachable cushions that are laid on top of a mattress before bed and covered with sheets. You may find mattress toppers in standard sizes like twin, double, queen, and king, as well as in some unusual shapes. Since mattress toppers are not fastened to the actual mattress, a fitted sheet is a good idea to keep them from moving around as you sleep. Mattress toppers are often crafted from a variety of materials, including natural latex, memory foam, gel foam, wool, feathers, and polyester mixes. So, what are some of the mattress toppers benefits that you stand to enjoy? Continue reading our guide to learn more.
Mattress Toppers in a Glance
The use of a mattress topper can help you get a better night's sleep and can also increase the lifespan of your mattress. There are some drawbacks to using a mattress topper, such as the fact that it might not solve more fundamental issues with your mattress and the fact that you might have trouble locating one in the proper dimension if your bed is not of a standard size.
Why You Would Love a Mattress Topper
Prolong Mattress Lifespan
A mattress on its own can get dirty, lose its shape, and harbor allergens over time. A mattress topper is a great investment if you want to extend the life of your mattress.
You can extend the life of your mattress and protect it from dust, sweat, and sebum with the help of a mattress topper. Mattress toppers commonly include removable, machine-washable covers. You can extend the life of your mattress by changing the sheets frequently and vacuuming it, if possible.
Provide Additional Comfort
Over time, the pressure from sleeping on your mattress will cause it to lose its suppleness and comfort. If you have outgrown your bed but do not have the funds to buy a new one yet, a mattress topper can help you get some rest. A mattress topper can be helpful, but it should be remembered that it is only a temporary measure.
Improve the Feel of the Mattress
For many people, the feel of a brand-new mattress might be too stiff and uncomfortable compared to their older mattress. Additionally, when two people are sharing a bed, one person's comfort may be sacrificed for the other's. If you and your partner have different preferences in terms of hardness and comfort, a mattress topper is a great compromise choice that will allow you to both get what you need out of a bed.
If you suffer from body pain, a mattress topper may help by reducing the strain placed on specific regions of your body. In addition, it can give you sufficient lumbar support by sinking to the appropriate level to conform to the curve of your spine. A mattress topper can provide relief for aching muscles and joints. Getting a medium-firm or hybrid mattress is your best bet if you want to alleviate your back pain.
In the middle of a scorching summer, who among us would want to sleep on a bed or couch? If you buy a mattress that tends to trap heat, a mattress topper is a great way to make it more comfortable to sleep on.