The Best Faux Fur Throw Blankets You Should Order
The Best Faux Fur Throw Blankets You Should Order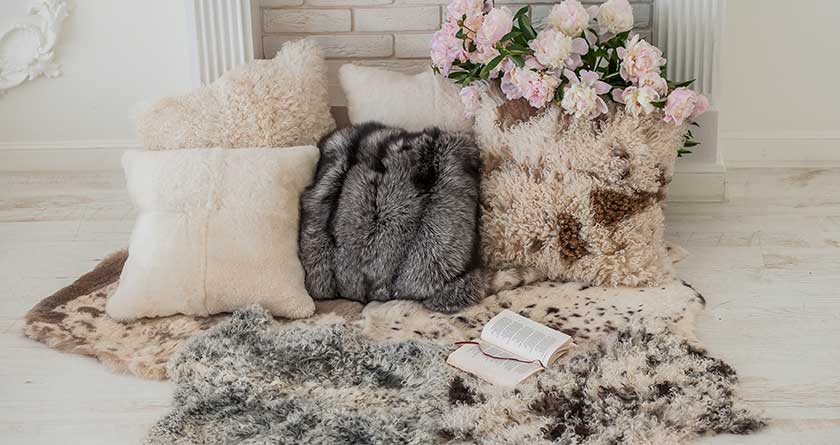 There's nothing better than snuggling up with a cozy blanket. But the best blankets aren't just warm and soft and stylish. Because this winter, you don't have to choose between looking good and feeling warm. We found the most luxurious faux fur throw blankets for every style, budget, and taste — so you can stay warm, look great, and save money all at once!
Faux Fur Throw Blanket
Faux fur blankets are a great way to add a touch of warmth and comfort to any room. They're perfect for keeping you cozy in the winter months, but they can also be used as a luxurious throw on your couch or chair during the spring or summer.
Faux fur throws are easy to take care of, so you don't have to worry about them getting ruined when you vacuum up dust or pet hair that may be stuck in them. It's also really easy to spot-clean them if something gets on them-just use some soap and water!
You can find faux fur throws in many different colors and styles, including neutral tones like browns and blacks and bolder options like reds and oranges (or even neon green!). This makes it easy for everyone, from teenagers to seniors, who want something stylish but still practical enough for everyday use around the house.
Knit Throw Blankets
Knit blankets are perfect for those who want to cuddle up on the couch and watch a movie. The blanket is soft, fuzzy, and warm, like being wrapped in a warm hug! Knit blankets are great year-round, especially during winter when you need extra warmth. You can choose from different colors and patterns to match your decor or choose one that is unique!
Super Soft Plush Micro Mink Throw
This super soft plush micro mink throw is the perfect blanket for snuggling. It's so soft and warm you'll never want to get out of bed! The micro mink fabric is machine washable and made from the highest quality faux fur.
The micro mink fabric is incredibly soft and feels great against your skin--you won't want to get out of bed once you've had the chance to snuggle up with this blanket! The fibers are also very durable, so there's no need for constant washing (although it does come with instructions).
Faux Fur Bamboo Design Throw Blanket
This faux fur blanket is an excellent choice for those who want to stay warm on chilly nights but don't want the weight or bulkiness of a full-sized blanket. The Faux Fur Bamboo Design Throw Blanket is available in several colors, so you can easily find one that perfectly matches your decor!
The softness and warmth of this blanket make it perfect for cuddling up on cold nights, whether you're watching TV or reading a book by candlelight. You'll love how comfortable and cozy it feels against your skin, and best of all: no animals were harmed in its making!
Reversible Faux Fur Accent Throw Blanket
If you're looking for a blanket that adds style to your home, this is it. The Reversible Faux Fur Accent Throw Blanket has a luxe look and feels with its faux fur material and satin trim. It's reversible, so you get two different looks in one!