5 Best Backrest Pillow For Your Couch
5 Best Backrest Pillow For Your Couch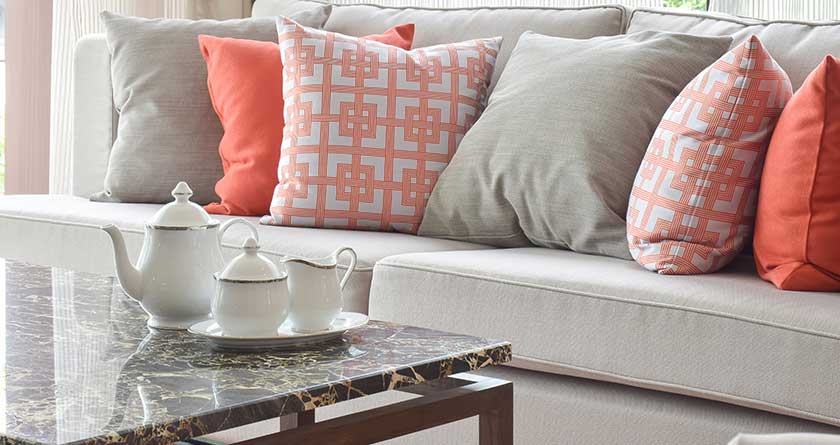 The best backrest pillow for couch will give you the extra support you need to be comfortable, whether it's watching TV or just relaxing on your couch. With various choices for all budgets, there's no need to choose between comfort and style when shopping for a new pillow or cushion cover!
Wedge Pillow With Detachable Bolster & Backrest
The wedge pillow with a detachable bolster and backrest is a great choice for those who like to lounge on the couch. It's comfortable, supportive, and easy to use.
This product comes with two pillows that you can use individually or together. One side has the headrest attached, while the other has an attached armrest (which can also be used as a leg rest). You can choose which position you want based on what feels best for your body type or preference at any time! This product will provide support where needed most without sacrificing comfort or style!
Backrest Reading Pillow
The Backrest Reading Pillow is a cozy, plush fiber-filled pillow that will keep you comfortable and relaxed while reading on your couch. The large armrests make it easy to rest your arms while holding the book in one hand and flipping through pages with the other. This pillow will help prevent neck strain while reading or watching TV at home or work!
The soft fiber filling provides great support, while the armrests allow for easy reading or laptop use. And as a bonus: this pillow also looks great as part of any home decor scheme!
Extra Large Hollow Fiber TV Pillow And Reading With Bolster & Backrest
The Extra Large Hollow Fiber TV Pillow and Reading with Bolster & Backrest is a great option for anyone who wants to curl up with a good book or use their laptop on the couch. This pillow has an extra-long size perfect for tall people who may not find it comfortable to sit at their normal height on other backrest pillows.
The hollow fiber filling is breathable, so you won't get too hot while using this pillow--even if you're sitting in front of an air conditioner! The cover is removable for washing but doesn't come off easily; this feature ensures that your pillow stays clean over time without being damaged by frequent removal and reinstallation (which can happen when using other types of covers).
Kids Size Reading And Gaming Pillow With Armrest
If you have a kid, this is the best backrest pillow to get for them. It's comfortable and allows them to sit in a more natural position for their body. This will make them feel more relaxed while they read or play games on the computer or tablet. The armrests are also adjustable, so they can be moved up or down depending on how tall your child is at any given time.
Reading Pillow With Detachable Cervical Bolster Backrest, Washable
This is it if you're looking for a reading pillow with a detachable cervical bolster backrest. The Reading Pillow with Detachable Cervical Bolster Backrest, Washable, has everything you could want in an ergonomic cushion. It's made from soft microfiber fabric that will keep your neck and shoulders supported while reading or watching TV. The washable cover can be removed for easy cleaning and features an adjustable strap on the back so that it fits perfectly onto any couch or chair. The removable cervical bolster helps relieve tension from your neck muscles by providing firm support for the head, shoulders, and upper back area when lying flat on the floor in front of your favorite chair or sofa (or even bed).